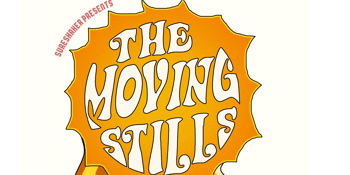 Sure Shaker
The Moving Stills
Apricot Ink
Solbar (Maroochydore, QLD)
Friday, 12 February 2021 6:00 pm
The Moving Stills ​are a four-piece alternative-pop/rock band reigning from New South Wales' Central Coast, wading through surf flavours and 80s New York garage sounds with pop melodies that soothe and stick.
"The Moving Stills are a young band with, quite probably, a very big future" - Ben Folds, Double J, 'My Pick of Australian Bands to Watch'
The Stills have also made their live presence known, supporting renowned Australian acts such as ​The Delta Riggs​,​ Bootleg Rascal ​and ​Ocean Alley​. The band were also showcased at BIGSOUND 2018 ​as well as earning a spot on festival lineups such as ​Woodford Folk Festival​,​ Sounds of the Suburbs​, ​The Big Pineapple,​ ​Bello Winter Music Festival​ and Mountain Sounds Festival​. The Stills were able to perform in ​Sureshaker​'s annual ​Shake n Bake​ and go on tour with Teenage Dads and Pacific Avenue in 2019. This year is set to be a bigger year for The Moving Stills, beginning work on their upcoming EP which is set to be released during the later months of the year.

The Moving Stills are being supported by Apricot Ink, a motley crew of Canberrans who got together during ISO to make music.
Apricot Ink is a new project by a group of Canberra based musicians and producers. Sara, Gus & Willo make up the 3-piece Alt-Pop project. Taking influences from Dub, Hip Hop and Pop.