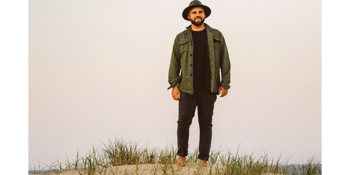 Jesse Taylor 'Where I Belong' release
Austin Mackay
Solbar (Maroochydore, QLD)
Sunday, 10 January 2021 4:00 PM
' Indie folk artist Jesse Taylor will be hitting the Solbar stage for an intimate COVID safe concert to promote his new single 'Where I Belong'.
Jesse's music is filled with sun drenched travel vibes which is inspired by surfing, coastal travels, and salty adventures. Jesse Taylor has been on the road and playing music to as many people as he can also supporting such acts as The Dreggs, Hollow Coves, and Pierce Brothers just to name a few.
His music altogether has reached the ears of millions around the world on various platforms such as Spotify, Apple music and Youtube. Not only does his songs reach many ears they also have been featured in the Hollywood film industry, MTV shows, and various adverts worldwide.
Tickets are limited so don't miss out. '